Description
Freelance artist, aspiring animator. May or may not be a dragon irl.

I draw edgy (in multiple senses of the word) art and do commissions for a living! (At least for the time being.)

If you're interested in a commission, please contact me via Discord.

Discord tag: Viking Skirts#9999



Also, chubby men and women give me life.


Unlocked Buddies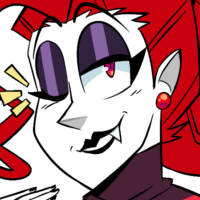 Register to follow VikingSkirts