Commission Status:
Closed
I don't take commissions very often, but when they do open up, it's usually at the start of the month, and I'll announce it over on my patreon.
If there are any slots left over after that, I'll announce them over on twitter
You can send me your requests either through discord, a patreon message, or my email
[email protected]
Guidelines:
I DO NOT DO ANIMATED OR COMIC COMMISSIONS.
They take too long, sorry x_x
Payment is done upfront via
Paypal only
Please provide a simple
written description
of what you would like me to draw, including which tier you want your commission to be (Lineart, Flats, or Shaded/cel-shaded).
Please provide
visual
references to the characters you wish for me to draw
Pose references
are helpful if possible, but not required
Please provide
the name you go by over on Patreon
so that I can verify that you're a patron and which discount you qualify for
I won't draw
things like watersports, scat, super complicated designs (Mechs, sparkledogs,etc) gore, rape, loli/shota or anything else that makes me uncomfortable. If you're unsure, feel free to ask
My OCs
aren't strictly off limits for your commission, but know that there's little chance of me drawing them acting out of character or sexing up one of your OCs. Sorry about that
Other People's OCs
are allowed as well, but you must get the permission of the OC's creator/current owner beforehand.
You can print, edit, and use the drawing for personal use
, but you are not allowed to use it to make profit, remove my signature, or claim the work as your own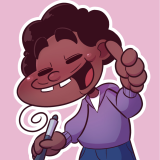 Register to follow Cobatsart