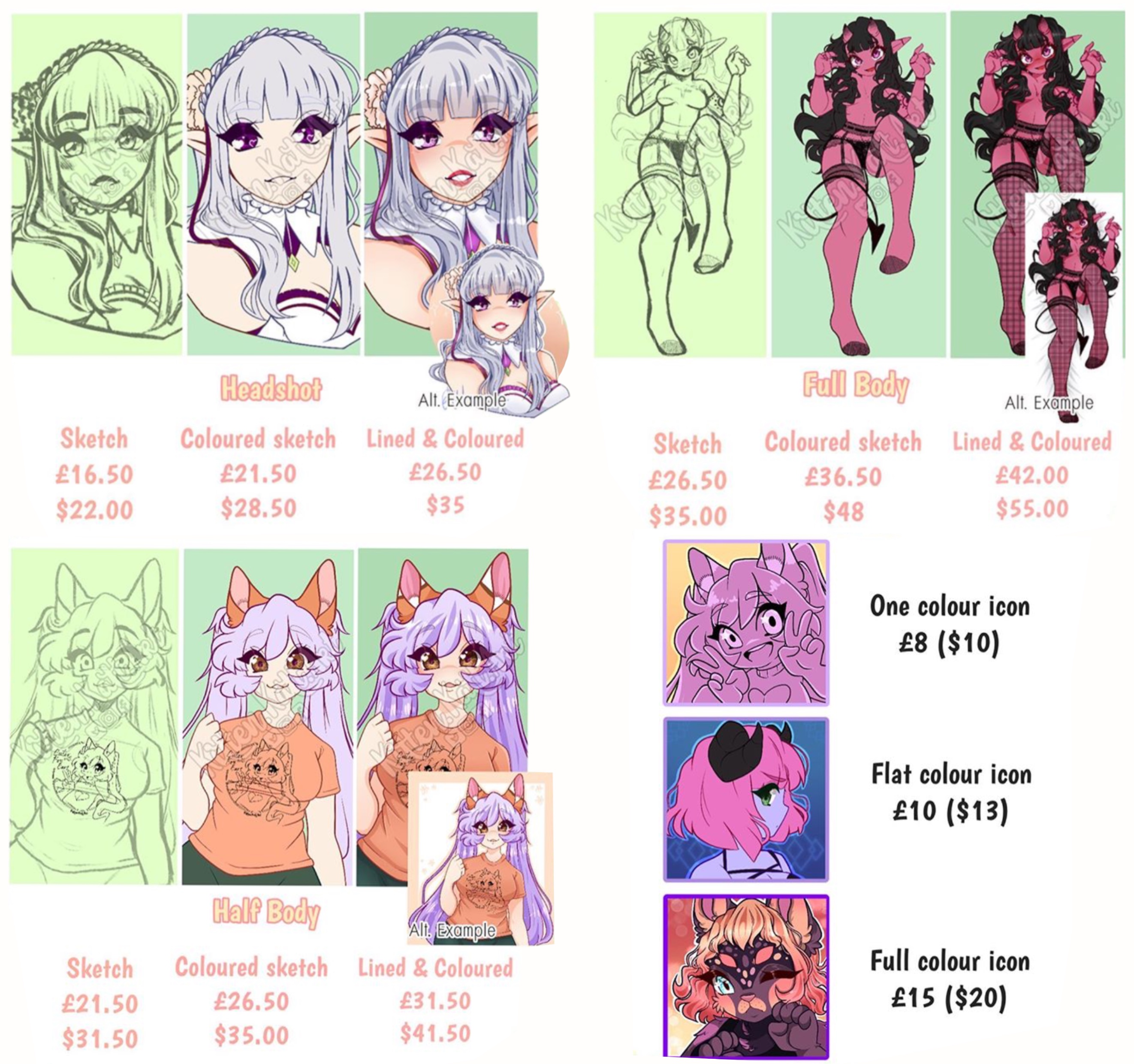 Commission Status:
Closed
ToS

Prices are in British Pound Sterling and USD.

Payments are via PayPal only.

i will not draw furries past halfbody.

if a refund is wanted I will distribute one, within good reason, depending on how much I have done of your commission you will get a percentage back as I have spent time on your piece and I would want some sort of payment for my time:

not started - full refund
sketch - 50%
lineart - 25%
coloured and finished - 0%

All commissions come with a simple background, as shown in the examples.

if you are to use it for a business purpose (for example T-shirt's, stickers etc) there's a +£20  fee on top of the base price. Business cards are only a +£10 fee.



I will draw:

OCs and people (references necessary)
Risqué and lingerie
anthro and furry (read above)

What I won't draw:

NSFW
Muscular characters
loli/Lolita/underage characters in weird poses
some kinks
drug use.